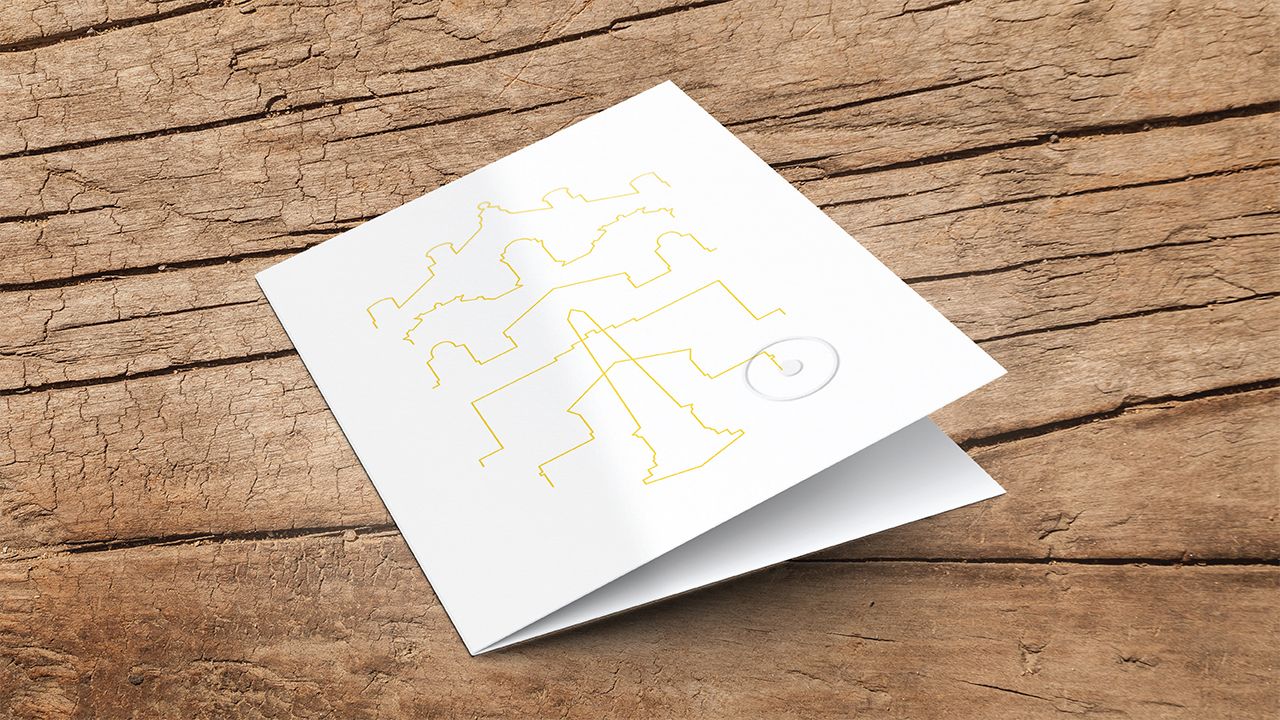 A range of greeting cards that feature stylised line drawings of architecturally decorative rooftops in central Victoria. There are four cards in the range at present — Castlemaine, Maldon, Daylesford and a combined one for The Goldfields. Bendigo is next on the list. The cards are digitally printed in gold ink and feature a blind emboss on the front of the alchemist's symbol for gold — a circle within a circle. The symbol also happens to look like the Target logo. Not many alchemists around these days to ask them if they ripped off the retail giant's emblem.
The cards can be purchased at Stoneman's and Castlemaine Vintage Bazaar in Castlemaine; in Maldon at the Cascade Print Room; or by emailing us: baa@chopsfortea.com
goldfields.ink is a Chops for Tea rumination.